We're back–finally! We are very, very grateful to God who took good care of us on our 900-mile trip back home to Maryland. There was initially a great deal of doubt that everything would actually fit in our moving truck, especially after acquiring an entire room full of baby stuff! But everything fit in our truck just fine (in fact, we had empty space that we had to fill with empty boxes), and so far we have not discovered a single broken item. Praise the Lord!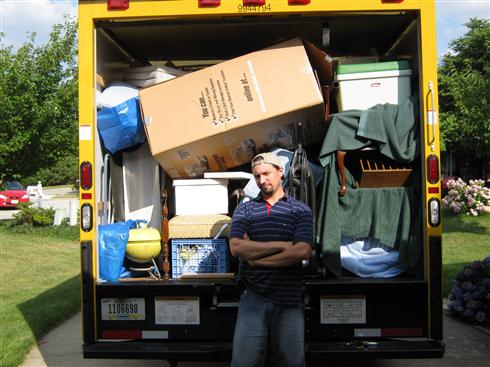 Mike and his packing masterpiece
Thanks to everyone who helped us to pack, load, and unpack! You guys are the BEST!!!