Welcome to our home!
We've been promising for awhile that we'd give everyone a tour of our new little place, but it's been pretty busy.  Jen's finally settling into a new job, and Mike's getting into the groove with classes, so we figured it was about time to invite you over!
Come on in!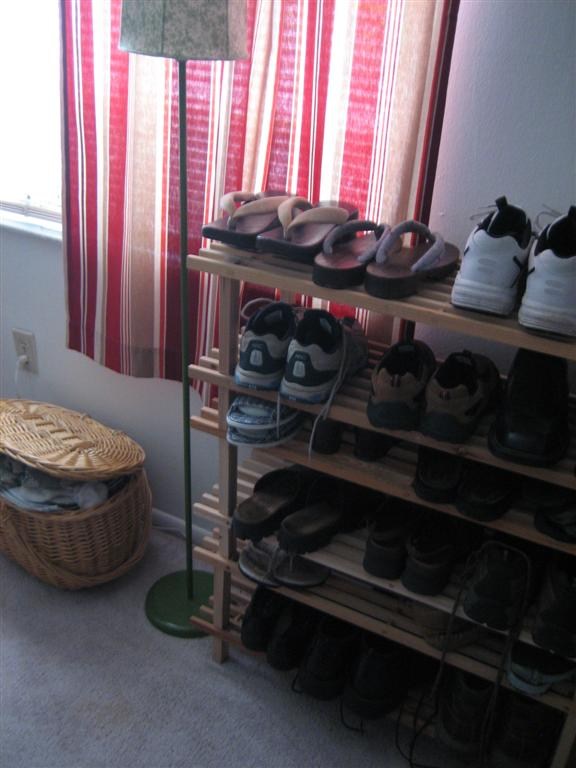 Don't forget to take off your shoes and stow them on the shelf — we're a strictly shoes-off house — especially since we found how well it worked in Japan!
Come on in and rest for a spell in the living room.  You can't beat a pleather couch — huh?  Easy to wipe up spills, and a cinch to dust.  Plus, you may not be able to quite see from this picture, but that couch is REALLY long!  Mike can stretch out full-length on that thing.  Actually, it's quickly become his absolute favorite place to study and do all those seminary reading assignments.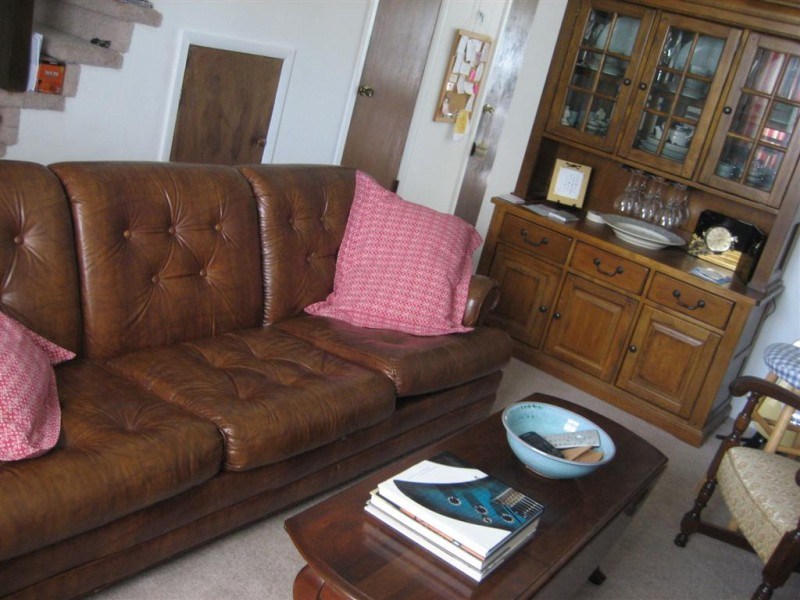 Speaking of studying, come on upstairs and you can check out the…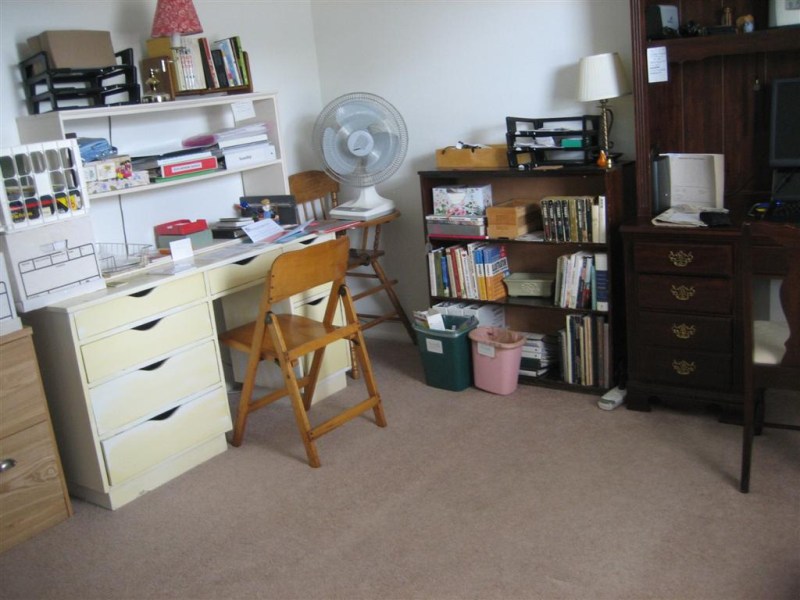 …Study!  This has ended up being a great workspace with room for two desks and lots of books.  Also, versatile enough to double as a guest bedroom when needed.
Come down the hall and you can take a peek into our room too.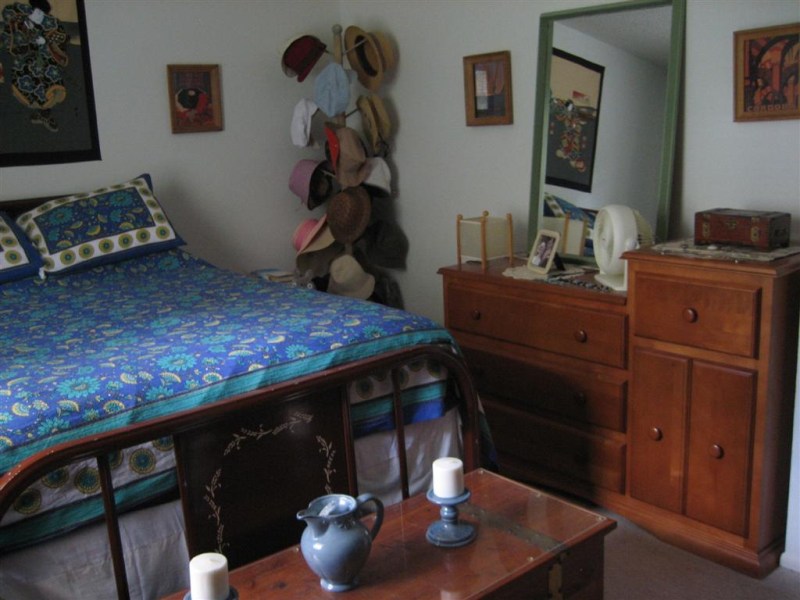 Unlike Japan, this time, we actually have a room that can accomodate more than just a bed.  Part of that has to do with the fact that our room's a little bigger… and our bed's a little smaller!
Let's head back downstairs to the kitchen.  I think I just heard the oven timer go off and I can smell something baking.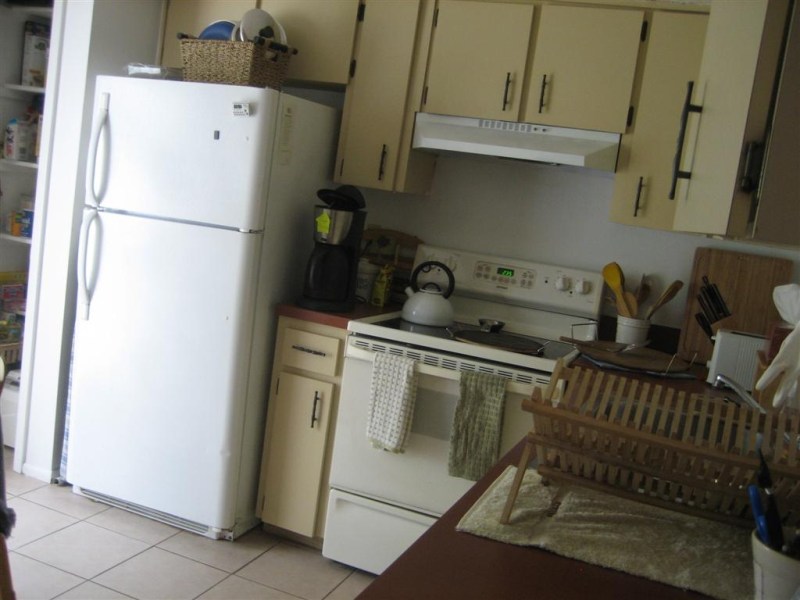 Let's pull those chocolate chip cookies out of the oven, and sit by the window to enjoy a snack and some catching-up.  Mike can even make you one of his "Mike-a-chinos," or a cafe latte if you're a coffee-fan.  He's created some great coffee recipes that are almost as good as Starbucks!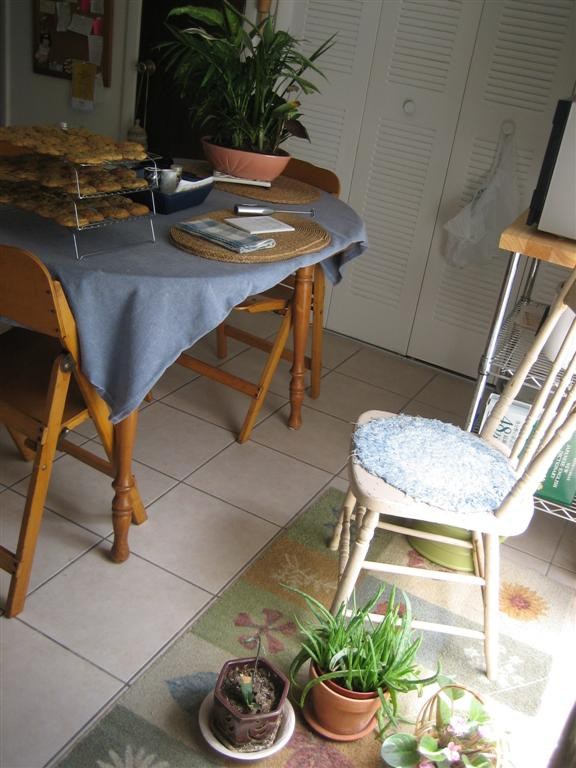 Just behind you, you can take a peak out the sliding glass door to the back yard.  It looks like it's going to be a beautiful sunset tonight!  Can you stay for dinner?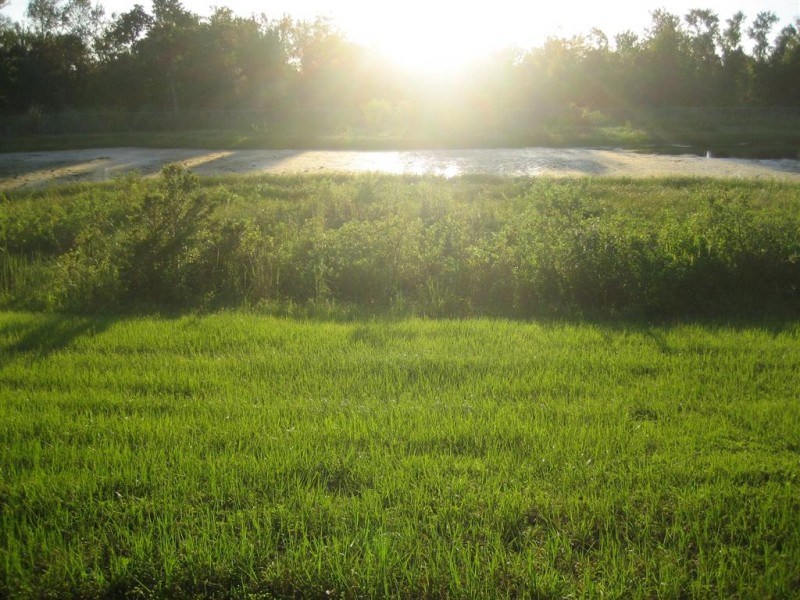 Thanks for stopping by, even if it was just for a few minutes!  We'd love to have you stay longer, if you're ever in the area again.  You are also more than welcome to spend the night if you're traveling and just need a place to crash for a couple nights.  Please let us know!
— Jen & Mike