Urgent Prayer Needed for Fukushima Daiichi Reactor Crisis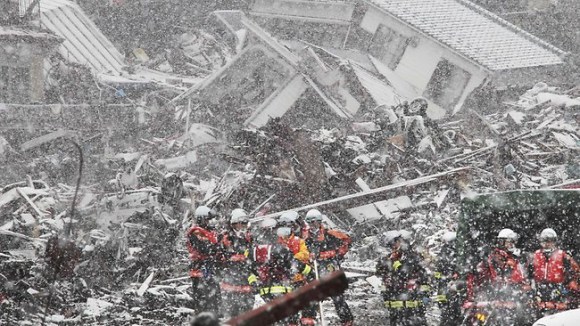 Our dear family & friends,
According to recent news updates , although the Japanese government's evacuation zone around the crippled Fukushima Daiichi power plant is still officially 12 miles (20km), the U.S. government recently issued a recommendation that Americans stay 50 miles away. This is extremely troubling news, since most (or all) of those in the direst need are well within that 50m radius. Also, while the U.S. government is not yet mandating Americans to leave Japan nor prohibiting their entry, it is recommending that Americans NOT travel to Japan at this time.
This is extremely troubling news. Our team is set to go and help, and by God's grace we will still go and do whatever we can, but our ability to help those in the worst need is in jeopardy. People are hungry, thirsty, and cold; there have been blizzards recently and I'm sure many people are freezing to death (20% of Japan's population is over 65). The need is growing worse and worse, and the risk of radiation is only deepening the crisis.
PLEASE PRAY that God would miraculously avert any further disaster!!! Pray that God would send a brigade of angels with buckets full of water to cool down the over-heating reactor, or whatever it takes. Oh God, I cry to you on behalf of the Japanese people, that You would have mercy and save them! Please, God, do whatever it takes to cool down that broken reactor, and pave the way for relief efforts to reach the hurt, the starving, the freezing, the thirsty. Only YOU can do this; only YOU can turn take this away. Please God, act for the sake of my people and for your eternal glory!
-Mike