We're back from our whirlwind trip to Tokyo!  It was a very full trip, and a lot of fun!
We tried something new this time around and bought a special seasonal train pass called the "Seishun Jyuhachi Kippu."  It gave us 5 full-day passes to travel anywhere we wanted in Japan.  The one catch is that it's only good for regular-speed trains (not the Shinkansen bullet-trains).  So, we brought our language study materials and settled down for a 5 hour train trip.  Long, but cheap!  By the end of the trip, I had mastered 60 kanji, so I think it was time well-spent!
Our Hosts
We stayed with some new friends, Joe and Noney who live near Tokyo.  They gave us fun travel tips, and we had some great conversations.  It turns out the Joe is a real video-editing fiend (just like Mike), and Noney was able to give me some really cool cooking tips (including teaching me how to make yogurt from scratch!)  We also visited their church on Sunday, and Mike was asked to give a testimony of how he came to know Jesus Christ during the church service.  Mike gave the testimony entirely in Japanese.  (I've been asked to give a testimony in Japanese next time we come to visit too — I guess I'll have some practicing to do!)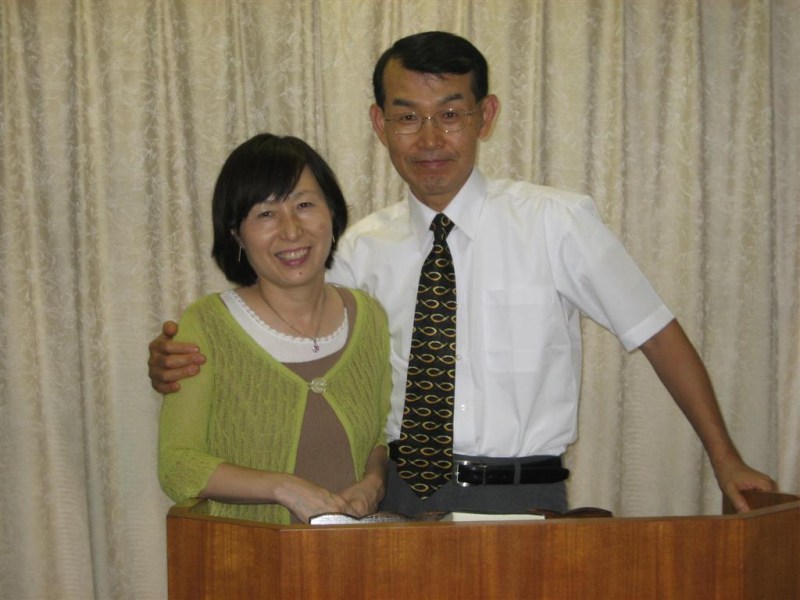 Ueno Highlights
We spent our first day touring Ueno.  This included touring through a brightly colored, noisy shopping district, visiting a history museum called the Tokyo National Museum (Japan's oldest and largest museum; everything in both Japanese and English too) and of course seeing the famous Ueno Zoo .  We also ate dinner out at a restaurant specializing in a dish called "Okonomiyaki."  It's like a pancake with meat and veggies inside, and you cook it yourself at your own table — Yum!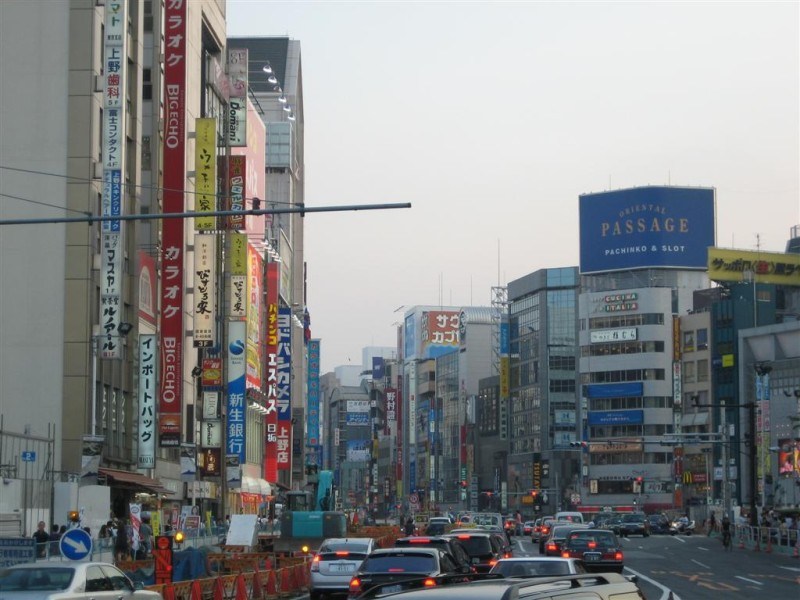 More On The Ueno Zoo
One highlight of the zoo for me was seeing the elephants.  This brought back memories of reading a book many years ago called "The Faithful Elephants."   This sad story documented the death of many Ueno Zoo animals during Japan's WWII.  It wasn't until we were at the zoo this weekend that I realized we were actually at the site in which the story took place!
Our time at the zoo also turned into a time of worshiping God our creator, as Mike & I both were totally amazed at all the fascinating animals we had the chance to see.  We saw animals we had never see (or even heard of) before.  Tapir, Capybera, Flamingos, Bush Babies, and Mousedeer, to name just a few.  I was especially moved when we stumbled upon the cage of a bird called the "Shoebill."  Looking into the cage, we saw a cartoonlike bird-sculpture standing perfectly still.  Mike & I turned to each other and both asked simultaneously "Is that thing real?!"  It was so funny-looking that we thought it might have been meant to be a comical sculpture, but then suddenly the bird turned its head and looked straight at us.  Tears came to my eyes as I stood in awe of God's amazing creativity and sense of humor in creating a bird like this!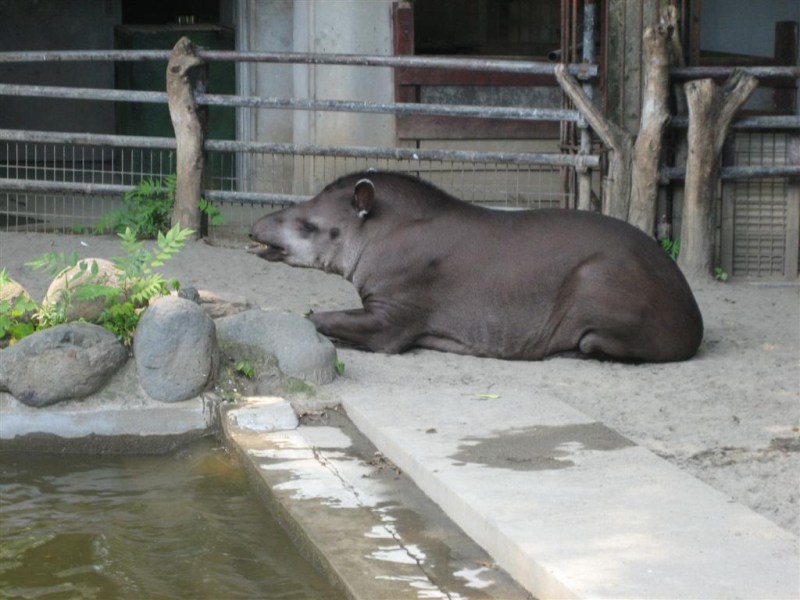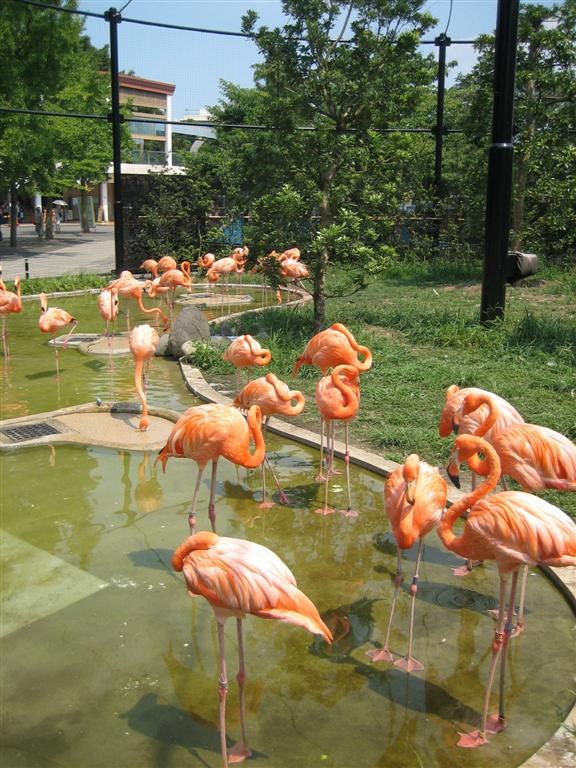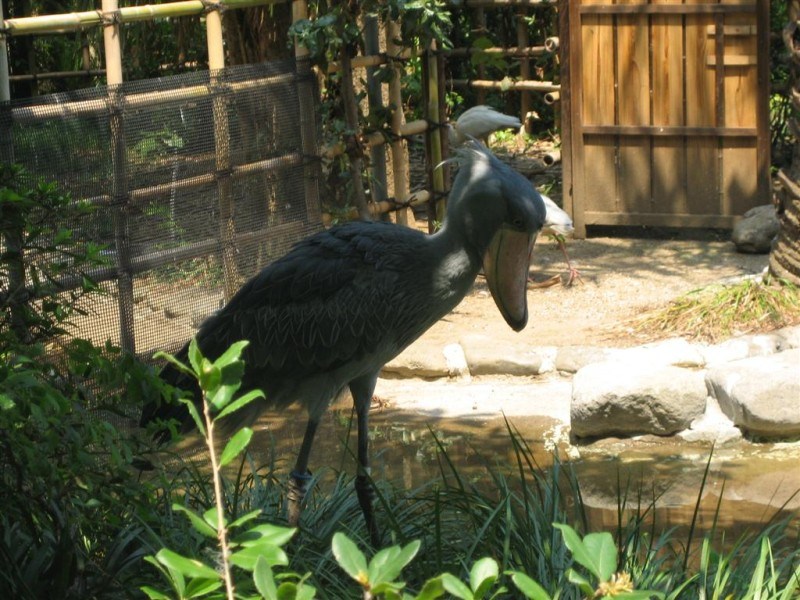 Odaiba
Today, we finished up our weekend trip by taking the train to a port of Tokyo where we caught a "Waterbus" across Tokyo bay to a part of the city called Odaiba.  This spot is famous for its huge Ferris Wheel (Guiness Record winner for size in the early 1990's).  I had never ridden a Ferris Wheel, so I really enjoyed the chance to see the city this way.  It actually took 15 minutes to go all the way around the wheel, and we had a great view of the city in the meantime!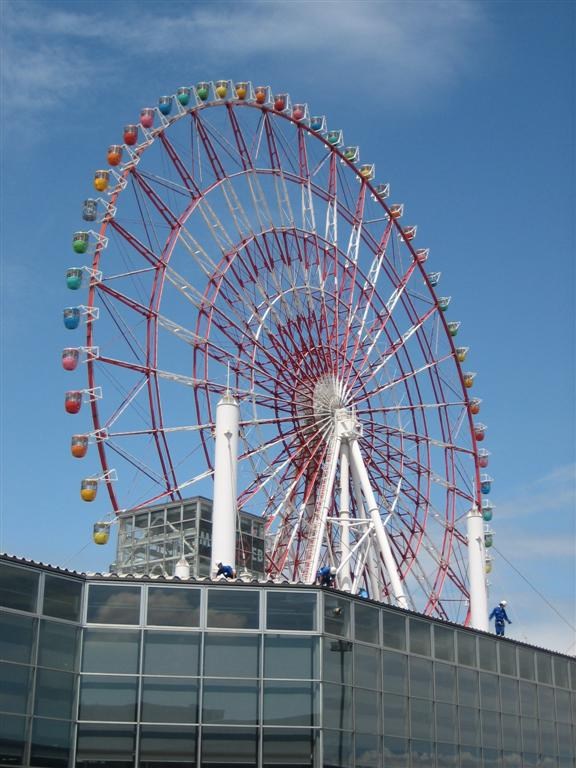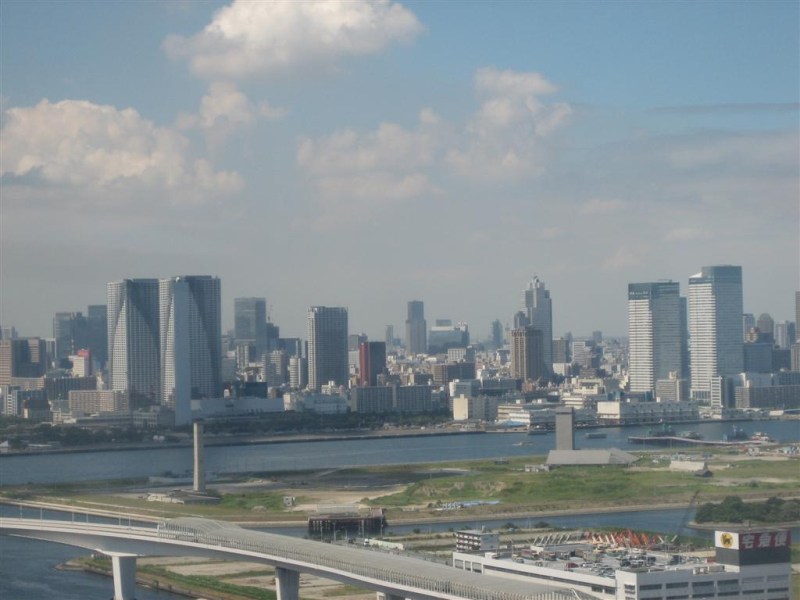 Returning to Work…
So, now we're home and relaxing after our trip.  Doing laundry, decompressing, and mentally and emotionally preparing to return to work the day after tomorrow.  It's been a wonderful summer vacation.  I think I speak for both of us when I say we've been really refreshed by our time off, and we're excited about the adventures that lie ahead in this new school year!
–Jen