Yesterday evening was our first annual team talent show!  We saw everything from handstands, to opera, to interpretive dance!  There was even an impressive recitation of the entire periodic table of the elements by memory!
One of Mike's & my contributions to the show was a homemade puppet show.  We did a rendition of "The Three Little Pigs" — but it was no ordinary script.  We got the text for our show from an old TV skit done on the show "Hee Haw" (was that in the 1970's maybe?)
The script was done using the linguistic technique called "Spoonerism."    (Check out the hyperlink for an explaination, as well as for some hilarious examples.)  So, true to form, the name of our play was "The Pea Little Thrigs."  Check out a photo of some of our endearing characters (piggy noses provided by the local 100yen shop).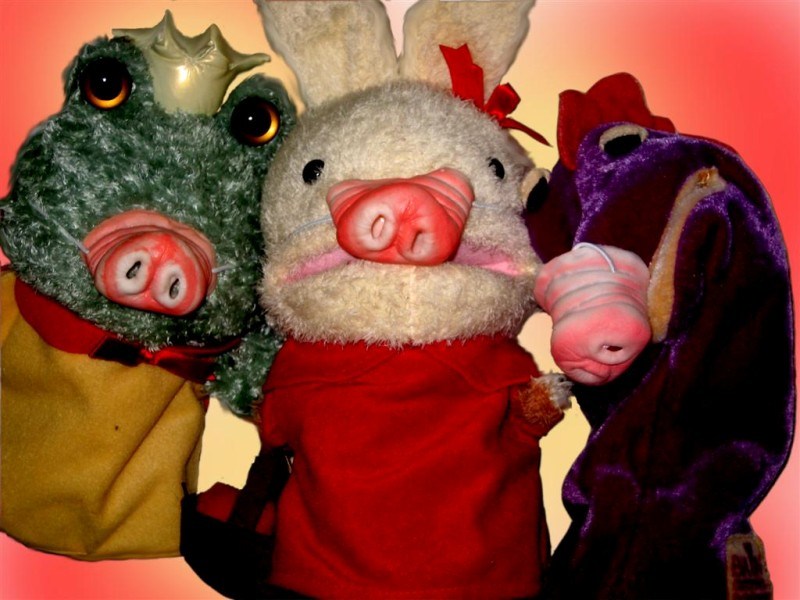 Also, so that you don't have to miss out on the fun, below, you can listen to the dramatic story as performed by Jen herself.  Just click twice on the little triangle.  Hope you enjoy!
–Jen