It's hard to believe we've been in our new home for over a week now!  It's about time to get some pictures from our moving van-loading party up on our blog!
Here's Mike at the beginning of the day — the truck's still pretty empty, but not for long!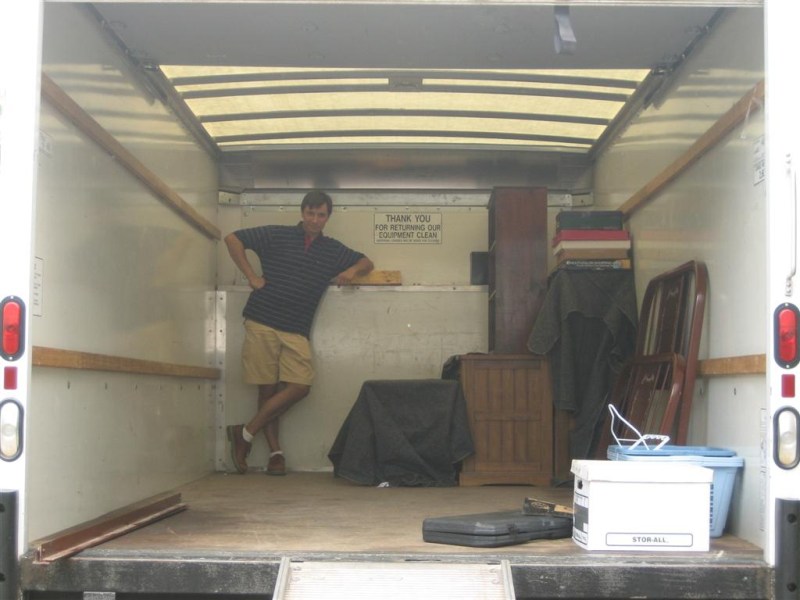 Around lunch-time, Kendall stopped by for a couple of hours.  This was a true blessing, as this enabled us to get some of those heavy pieces of furniture in the truck, as well as some of our larger boxes — thank you Kendall!
Then, later in the afternoon, we were joined by a whole crew of folks who finished loading the truck for us…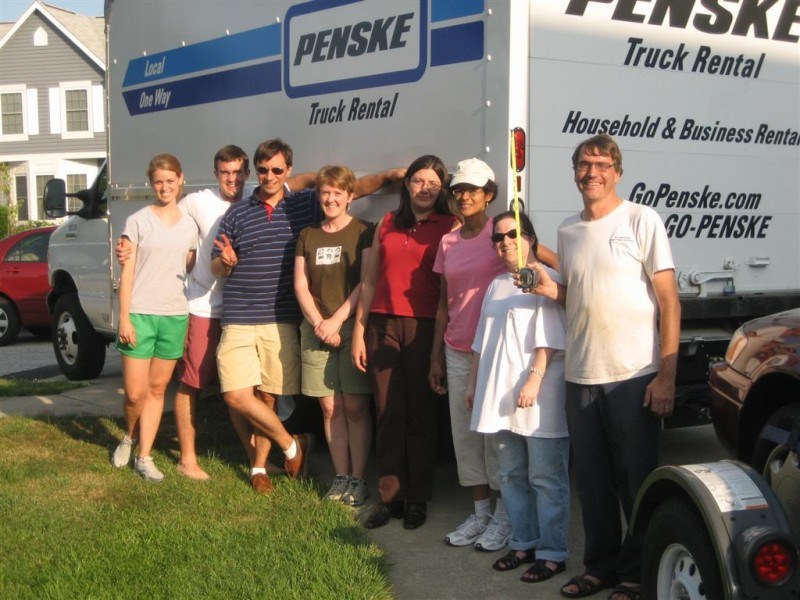 … and even helped us to get our car attached to the trailer.  This was something none of us had ever done before, but between the 8 of us, we were able to figure it out!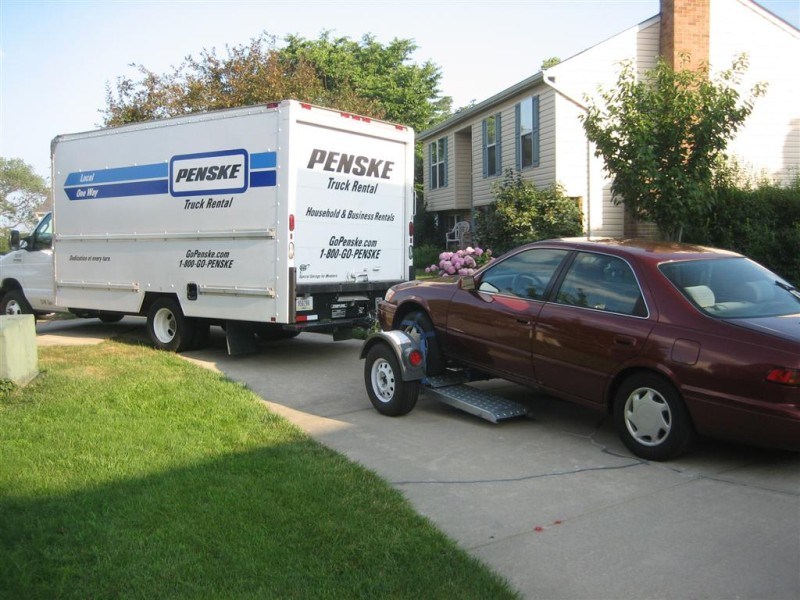 By the time that was said and done, we had essentially constructed a 40-foot-long vehicle that we were going to need to navigate onto the highways, and actually drive for about 18 hours — Yikes!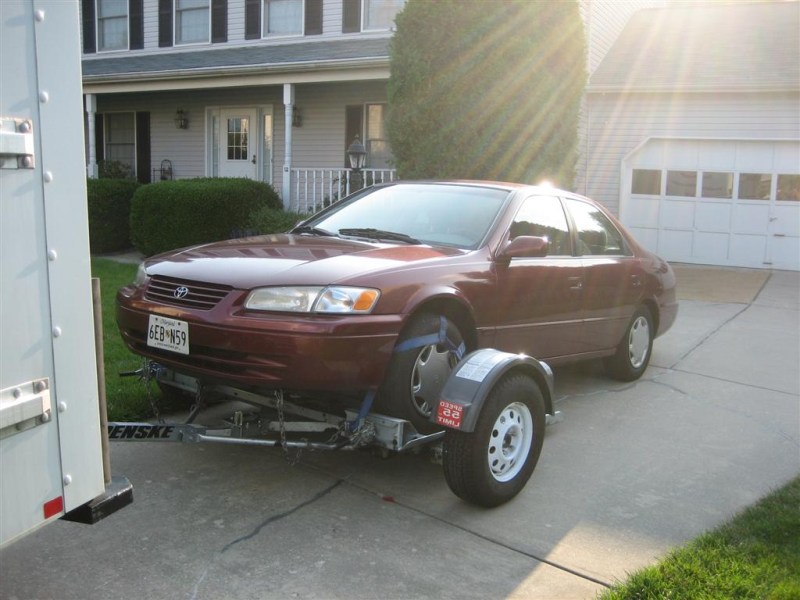 Mike ended up taking this really cool picture of the sun setting over the garage roof shortly before our departure.  I think this picture captures the feeling of God's protection that we felt all throughout the trip.  I really sensed being in God's hands throughout our travels, and he brought us to our new home safe and sound!  Not a single thing was broken — and I'd say that's pretty good for a road trip of this magnitude!  Thank you Lord! and thank you everyone who helped out!
Once we touched down in FL, we were met by an equally terrific team of very helpful Floridians who unloaded our truck for us, and invited us to their church, to boot!  We've been visiting their church for the past couple of weeks and have really felt welcomed to the area!
We're looking forward to whatever God has in store for us now! Next step in the adventure… finding a job…