Last year, Jen and I attended Takine Junior High School's school festival . Even though it was on a Sunday, we decided to go, partially because that was the expectation, and partially because we kept hearing about how important this event is to the students. But in the end, while it was cute, we really didn't feel like we did the right thing in going. Not only did we realize that it wouldn't have meant a thing to anyone had Mike not been there (there was too much else going on), but we also realized that we as Christians weren't standing up for the Lord's day. We were being just like everyone else. And that very next week, we started listening to a life-changing sermon series fom our home church about being salt & light , and came to the firm conviction that "if you minimize your distictives from the world, you lose your voice in it."
So this past January, we decided to ask our employers if we might be allowed to not work any more Sundays in our time here. And when I (Mike) found out that my school festival was going to be today, I again asked for permission not to work that day. That process, sadly, has not been an easy one; we not only have to be distinct from the rest of Japanese society, but from our employers as well on this issue. Today (the day of) was especially difficult. But we give thanks to God that they nonetheless consented to our request, and that instead of going to work this morning, we went to church. The worship and fellowship there seemed particularly sweet–this was one Sunday that we didn't take for granted.
So even though I was unable to attend this year's festival, I still wanted to find a way to show my kids that I love them and care about them. In the end, I decided that submitting a crazy video about my experiences there at the school would be the way to go. So I took my video camera with me to school for a week, collected a bunch of crazy footage, added some unique musical selections, and threw it all together with my new, incredibly powerful editing program, and viola! you have Teaching English At Takine Junior High School , my latest masterpiece. It's full of cute characters, crazy moments, English teaching in-jokes, and some really great music. And today, apparently, they showed it at the school festival. So while I wasn't there, there was still a part of me there that said, "Hey, I care about you enough to make a crazy video". 🙂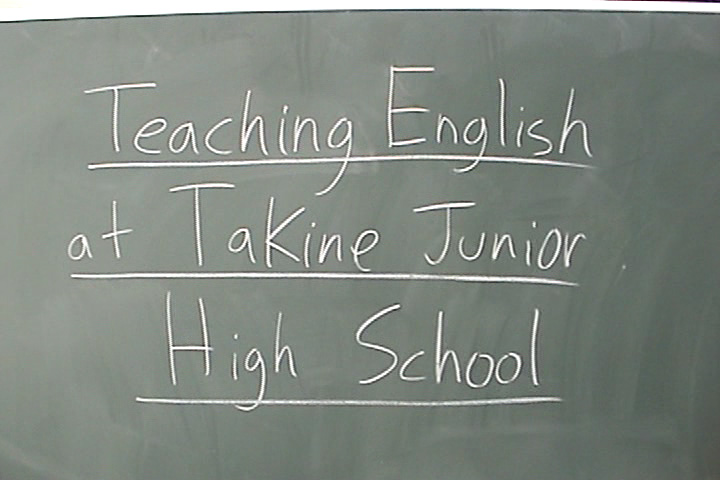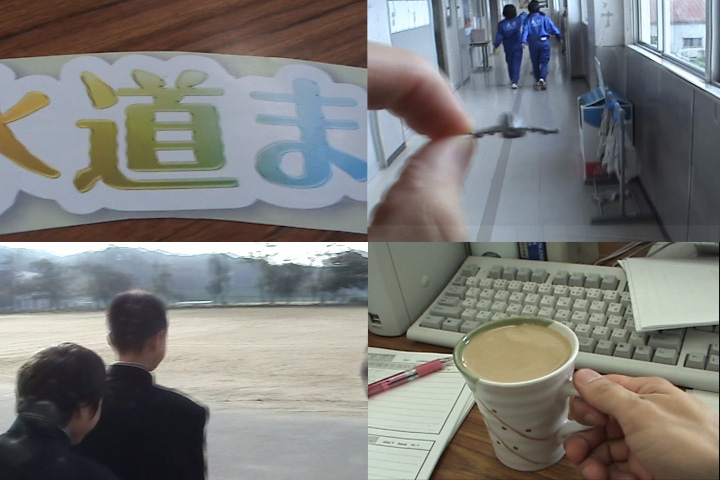 Here's the link: http://www.youtube.com/watch?v=FCD1DqHF9HU . Check it out! I'm glad I made this video, not only to show my kids, but to show all of you more of what my teaching experience at Takine has become. (It's somewhere in-between a game show and a TV sitcom.) Plus, now my memories of Takine are immortalized for years to come, so I'll be able to re-live the craziness long after I've forgotten what it's like to be an ALT. Anyway, please give it a view, and when you do, say Hi to my snake pal Hebi-chan and my new rabbit friend, Usa-kun.
Welcome to my world…
-Mike