Mike's RTS Senior Banner
This year, Mike was given the privilege of designing this year's RTS Senior Banner! He was asked to design a hand holding a burning heart along with the phrase, "I offer you my heart, Lord, promptly and sincerely." Here is his design: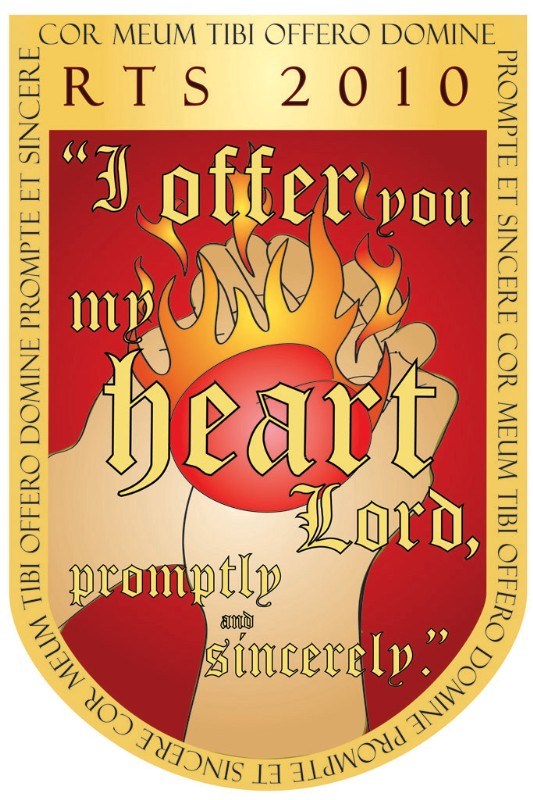 But the real thrill was seeing the banner he designed come to life in silk and other fabrics. The exquisite colors and rich textures totally take it to the next level: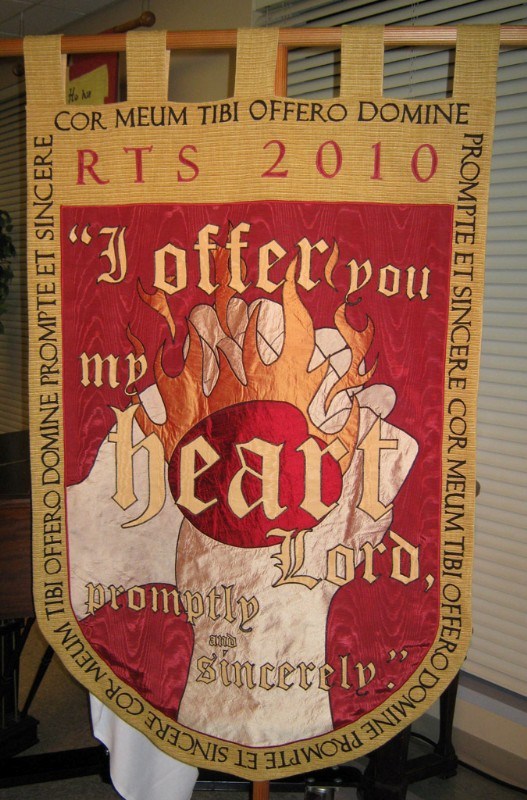 Special thanks to Gaye Butler who translated Mike's digital design into a brilliant, beautiful banner. Lots of people commented that it is the best-looking RTS Senior Banner so far, which was very gratifying!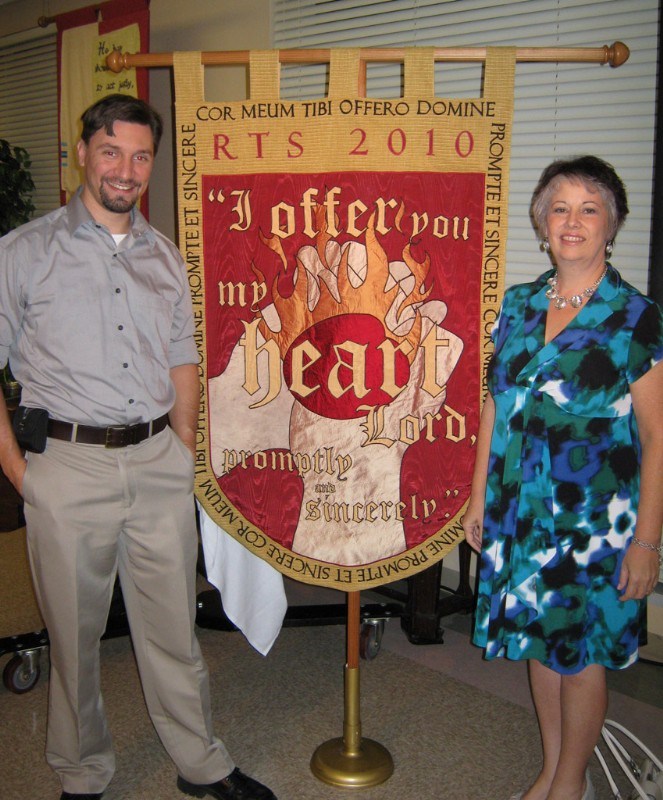 We are grateful that Mike was given this opportunity to leave this lasting legacy at RTS!