Mike introduced me to a Chris Rice song this spring that I can't get out of my mind.  We usually listen to it while we're driving (granted, usually 55) — but it captures the craziness that we're about to embrace in the soon-coming future.
"Come on Becky let's go for a ride!
If I'm driving too fast then I apologize
But there's a world out there that we left behind
Full of souls as important as yours and mine!
Well there's a reckless road and a sacrifice
And I'm crazy scared it may cost our lives
But then I remember Jesus died
Come on Becky…
Let's go for a ride."
I think it's finally starting to sink in that we're leaving soon.  This past weekend on the singles leadership retreat, I cried for the first time about leaving.  The ladies on the retreat asked us how they could pray for us about our upcoming trip.  When Emily began praying for us, her voice broke, and then I couldn't hold back my own tears…
We're starting to experience our "last times" with some things already.  This past week, I had what will probably be my last cup of coffee with Dory at Barnes & Noble.  Our recent Costanzo Family road-trip was the last time to see many of Mike's family members.  Today I saw my co-worker Cecile for perhaps the last time.  And this past Sunday, I experienced what will be my last time to take Communion in our home church for a long time.  Joining 200+ people around the Lord's table one last time was a special experience and a precious glimpse of the multitudes that we'll meet with in heaven.  This was especially meaningful to me as I think our church in Japan will probably have under 20 members.
I am so excited about starting a new life in Japan, but that doesn't mean I won't grieve what we leave behind.  So many precious friends — so many wonderful memories.
I want to include some pictures of the singles group we've spent so much time with over the past couple of years.  Coming back from the retreat this weekend, it is fresh in my mind how special the singles group is to us.
Here's John rejoicing over the plants in his garden — this picture truly captures John's passion for gardening!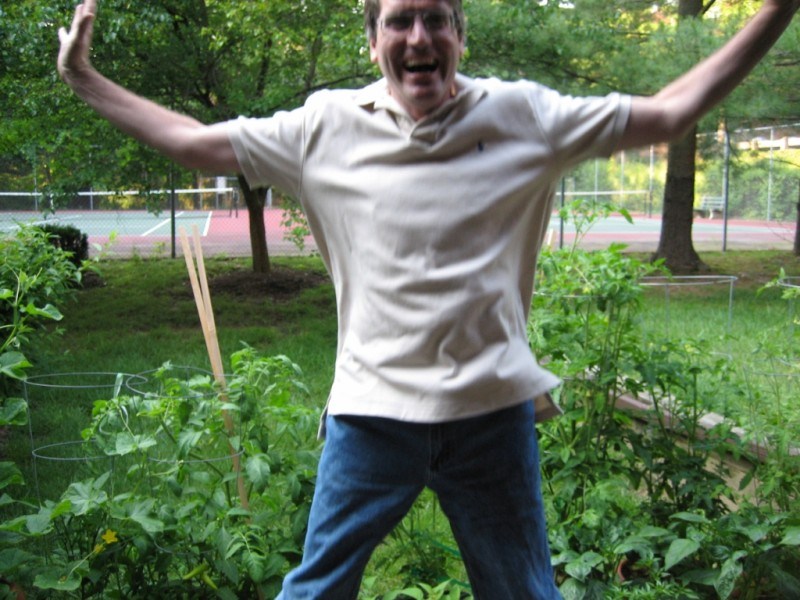 And I love this picture taken at our most recent get-together!  Everyone's faces are beaming — this is how I will remember the singles group!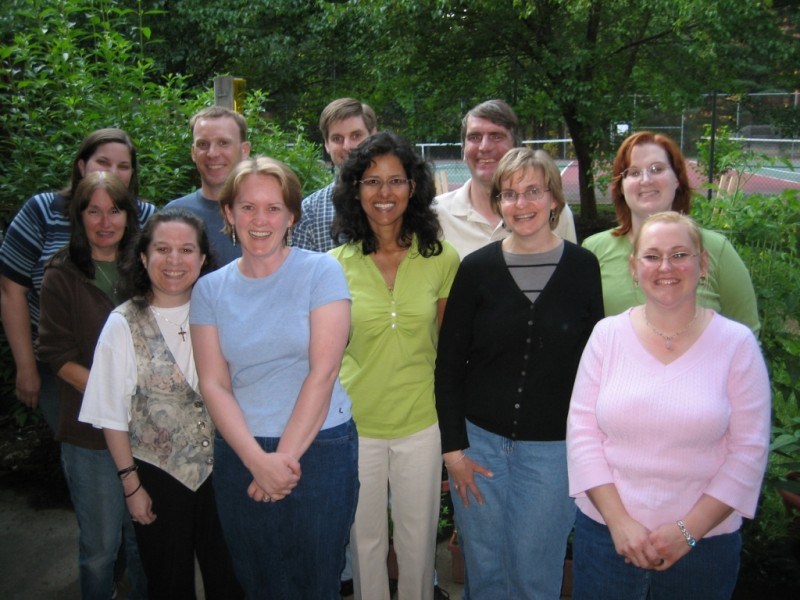 -Jen