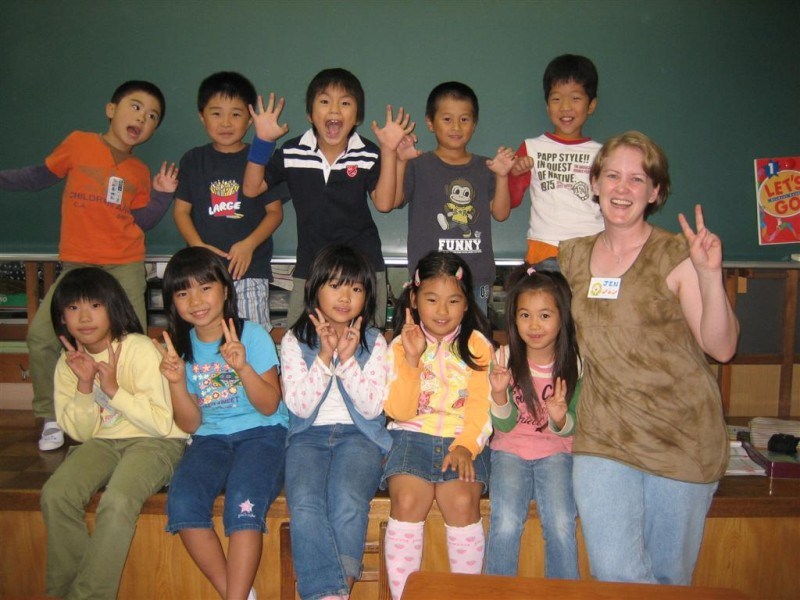 Hey there!  It's Jen — I'm finally getting a chance to write a little bit about my new job here in Japan!  I teach 10 English classes to kids of all different ages.  Shown here is one of my second grade classes.  They are a fun bunch!  I use a textbook series called "Let's Go!" and it covers everything from basic vocabulary to more advanced dialogues.  I really love the school's philosophy here.  Classes are between 40 and 50 minutes long, depending on the age of the students, but we are encouraged to end each class by playing a game.  I love the opportunity this gives to laugh and have fun with the students every day after working hard on studying. I also love the fact that the school is not all focused on meeting benchmark standards and testing the kids every week and keeping meticulous gradebook records, etc etc.  We do keep detailed reports of our lessons (which is good for remembering where you are with each class, since there are so many), but I love the laid back nature of the school.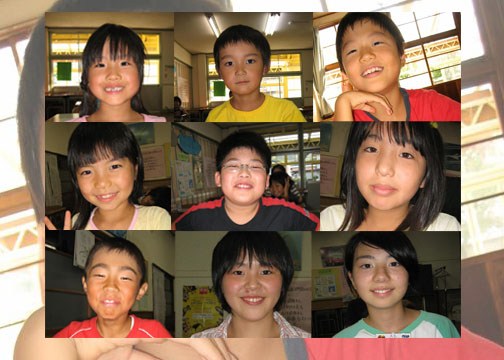 Here is a collage of a sampling of students from each of my classes.  You can get a feel for the age range that I get to teach — everything from 1st to 8th grade — great variety!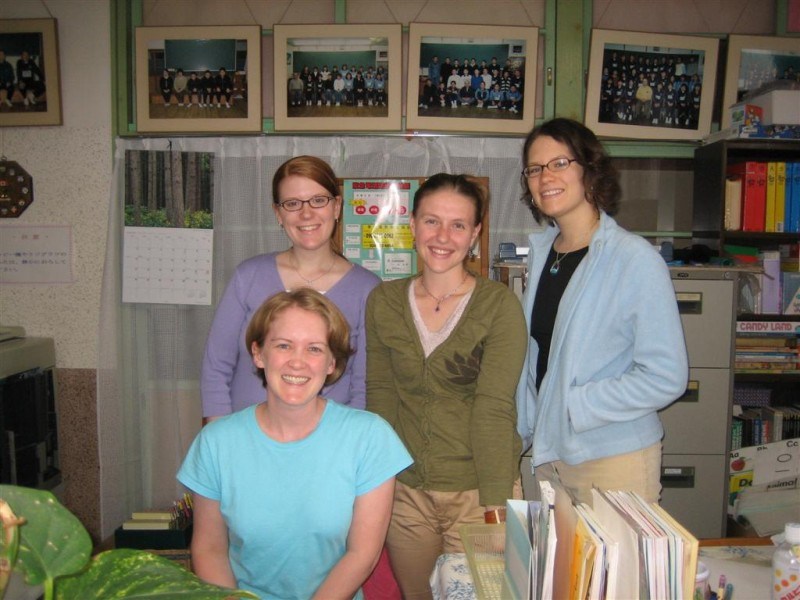 Here is a picture of me with the 3 co-workers I work most closely with.  Our desks are all in a big square together in the teacher's workroom.  This is another thing I love about teaching here.  As teachers, we can have one another's company as we're preparing our lesson plans.  It really facilitates our being able to share ideas, ask for advice, or just vent if we need to.  This is one thing I remember not liking about my teaching experience in the States.  Every teacher's desk was located in a different classroom — very lonely and isolating in comparison.
This truly is a great place to live and work!  Praise God for his providing this job and the great team of people to work with!
-Jen