Last week we had one of the nicest surprises of our time here. Turns out that every year, the city of Tamura throws a big party to welcome all the foreigners from the surrounding areas. It's called Heart-To-Heart, and it was a total blast. Besides all the fun games and activities, and lots of nice gifts, we got to meet all kinds of new friends, both English-speaking and otherwise. We even met a few wonderful Japanese friends who speak incredible English that we're hoping to stay in touch with. We can't wait for next year's party!
Here are a few pics to give you a sense of the craziness: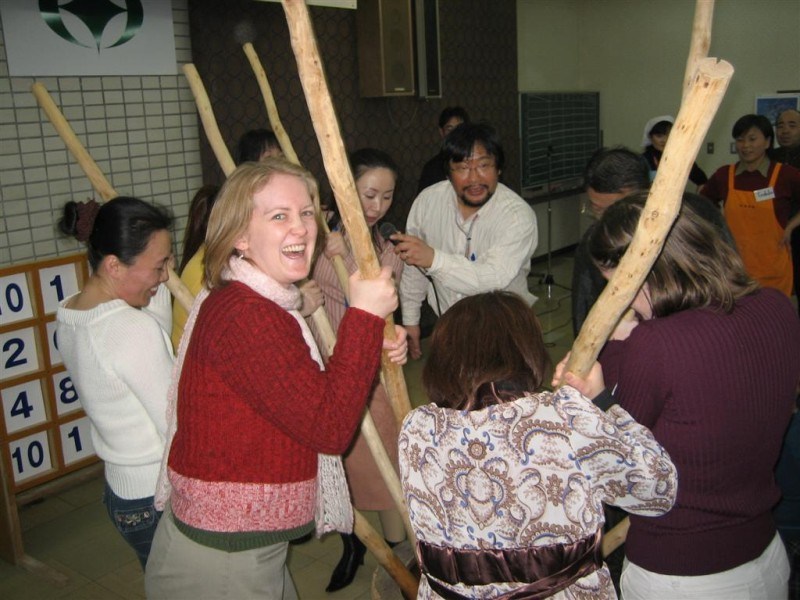 Here's Jen making mochi from scratch. Mochi is soft, smooshed-up rice that is often used in desserts and such. Basically, you take a special kind of rice and you pound it into oblivion, and viola! Mochi. It's almost as fun to eat as it is to make! First, you pound it with lots of big sticks like so: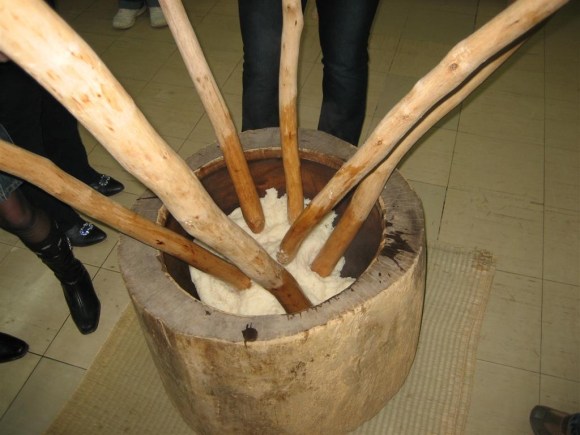 Then, you grab a big wooden mallet and pound it into further, smooshier oblivion like so: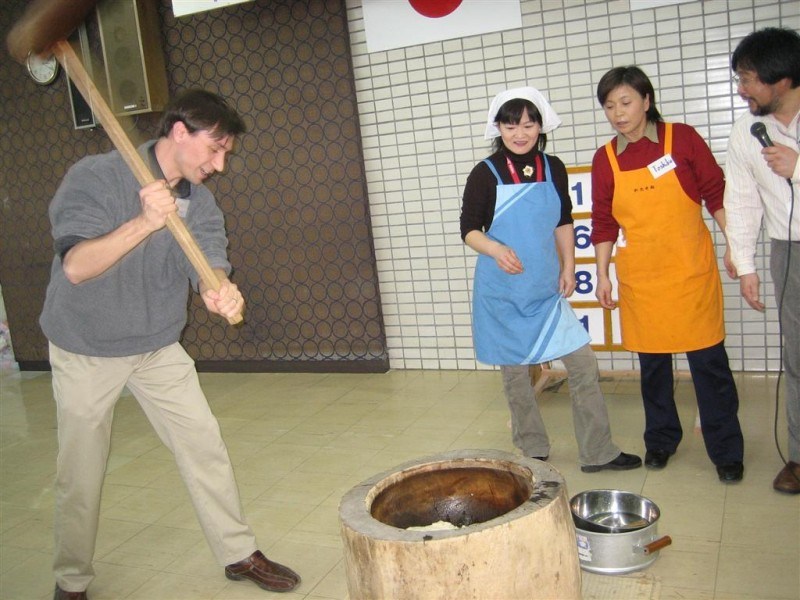 Just be sure you don't smash the mallet against the side of the wooden bowl and chip off a huge chunk of wood from the front of the mallet. Ahem.
And of course, we English teachers got asked to sing a song or two, so we sang You Are Holy/Prince Of Peace and a medley of  Holy Holy Holy and We Are Standing On Holy Ground . Kanela (our band) lives on!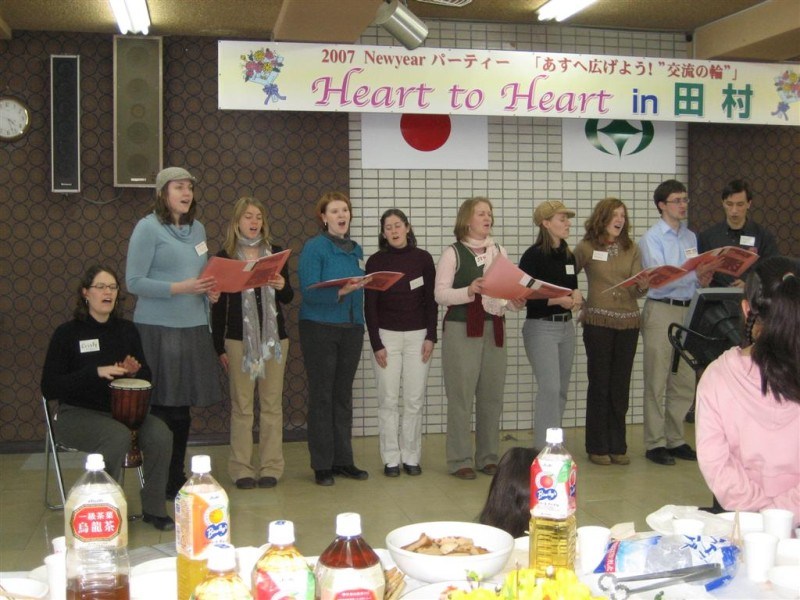 And then, someone on the team (probaly Lis) suggested that Jen and I do our now-famous Algorythm Taisou dance. This is a guaranteed crowd-pleaser; we get standing ovations everywhere we perform it. It's just a silly little dance from a kid's show with a goofy little song, but man, do people love it! We love doing it, too; it's just the thing for goofy folks like us to get into. And sure enough, the folks here went hog wild for it.
It's simple really. Here's how you do it. You start out like so: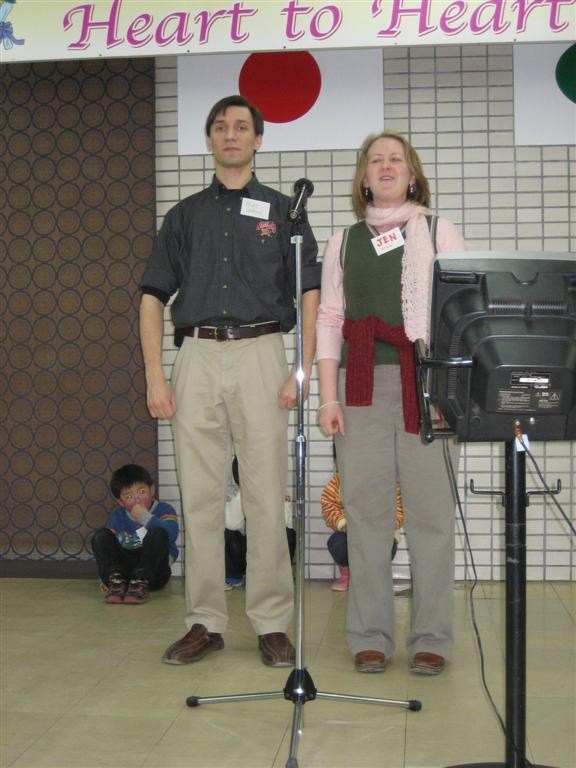 And shout, "Algorythm Taisou!!!" Then you go like so: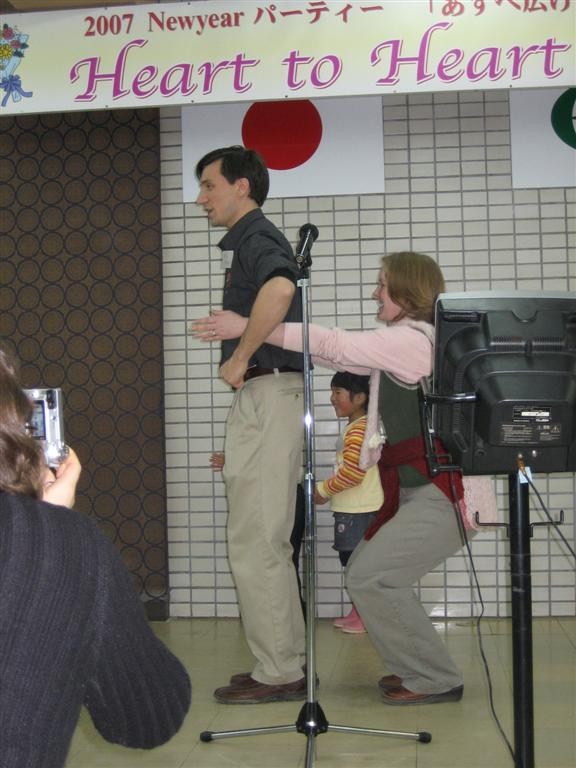 And like so: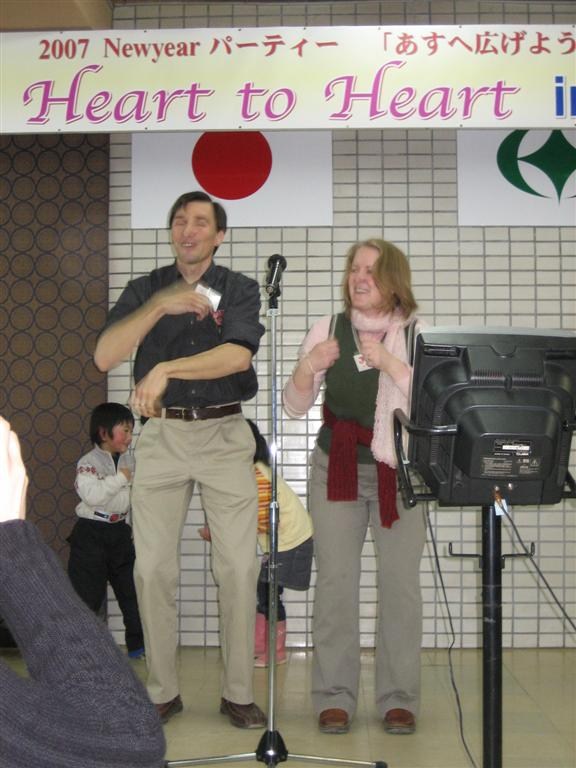 And then go like so: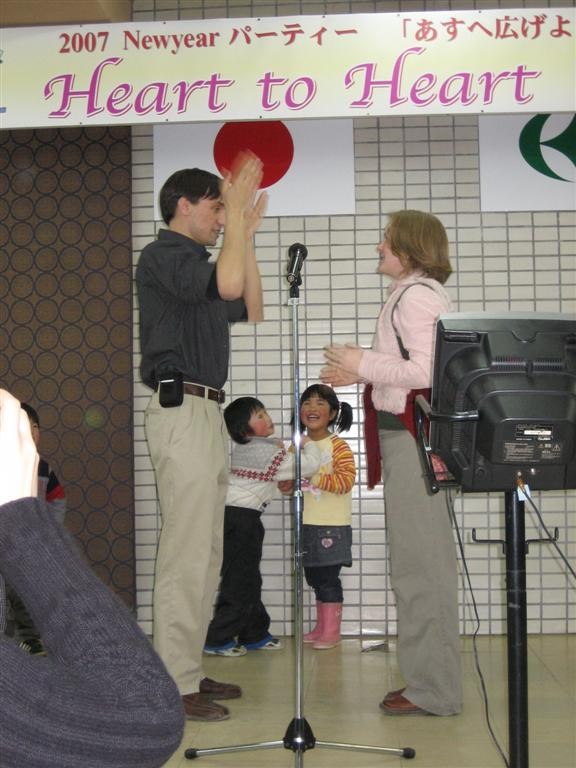 And so: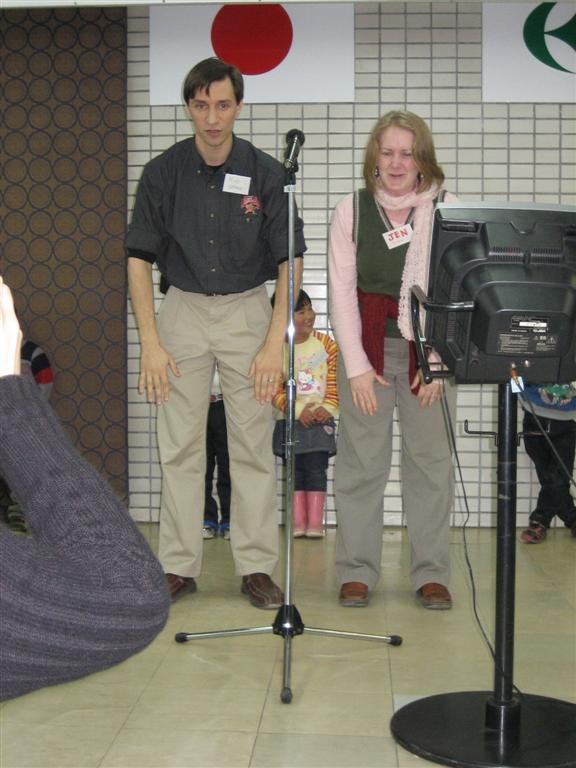 And finish! (Note the cute little kids in the background that also know the dance and are mimicking our every move!)
Whew! Now that's what we call a party! 🙂
-Mike & Jen
BONUS VIDEO: For all of you interested, here's a video of us doing the Algorythm Taiso about a month and a half ago at Wakakusa Kindergarten's staff getaway. As always, it was a crowd pleaser. Enjoy!