For many, many years now, Jen has dreamed of one day writing and illustrating her own original children's book.  In fact, ever since we started dating back in 2000, both of us have been waiting for the day when Jen would finally have the time and energy to tackle a book of her own. Well ladies and gentlemen, that day has come!
About two months ago, Jen was talking with one of her co-workers about the fact that there just aren't a lot of Christmas resources that are in easy English there at the Wakakusa English School.  She thought it would be nice to find a way to present the real meaning of Christmas to her students using English that they could understand. It was from this necessity that " First, A Tree: Ten Ornaments Tell The Story " was born.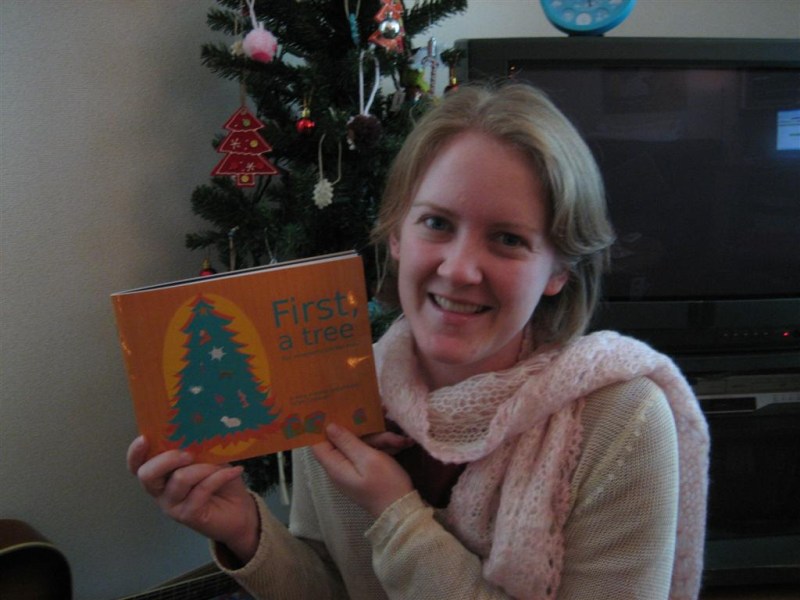 Created entirely on Adobe Illustrator and printed on Lulu.com, " First, A Tree " shows the reader a Christmas tree with 10 ornaments , all of which are symbols of Christmas. Then it goes through each ornament, briefly telling how that symbol is connected with Christmas. The main theme is that we give presents to remember the best present of all that came a long, long time ago. And of course, the most important ornament is that of a manger with a baby inside–the present from God. Most Japanese have no idea why you give presents on Christmas, so this book seems to really hit home for them because it explains why they do what they do. The kids love it, and even the teachers that have seen it have read it and commented favorably. One teacher (not even a Christian) said, "This book has very deep meaning." Wow! Now that's encouraging!
So now the English teachers here have a teaching tool that not only teaches some good basic English, but also touches on the real meaning of Christmas . In fact we've gone ahead and ordered another copy to donate to the school so that the other teachers can take advantage of it as well. I myself have used it five times already, with very good results. (You should see the shock on the kids' faces when I tell them, "See this book? My wife wrote it!"
)
Here are a few pictures to give you a flavor for the unique, creative, and colorful style that can only be Jen's: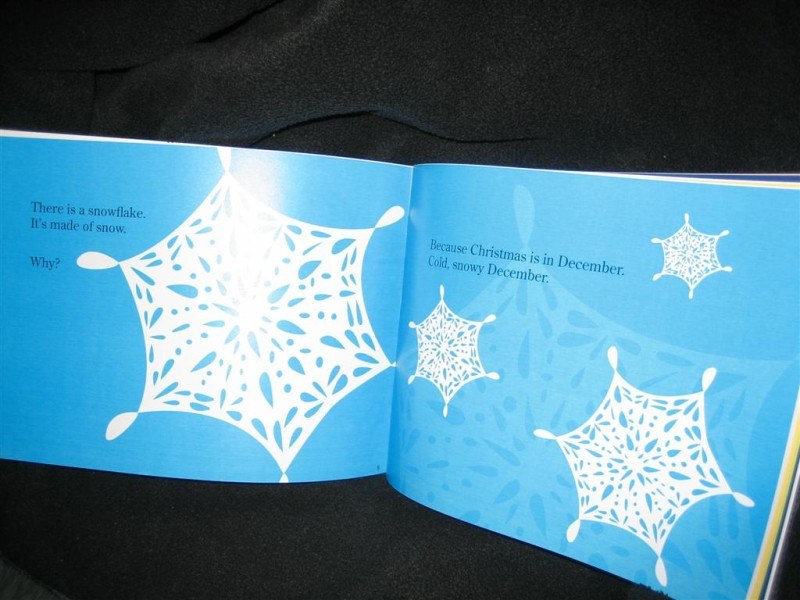 "There is a snowflake. It's made of snow. Why? Because Christmas is in December. Cold, snowy December."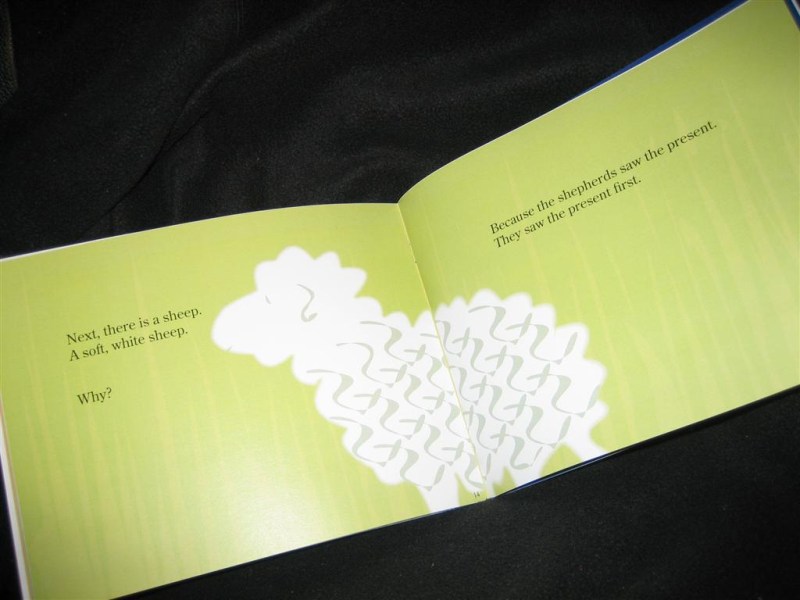 "Next, there is a sheep. A soft, white sheep. Why? Because the shepherds saw the present. They saw the present first."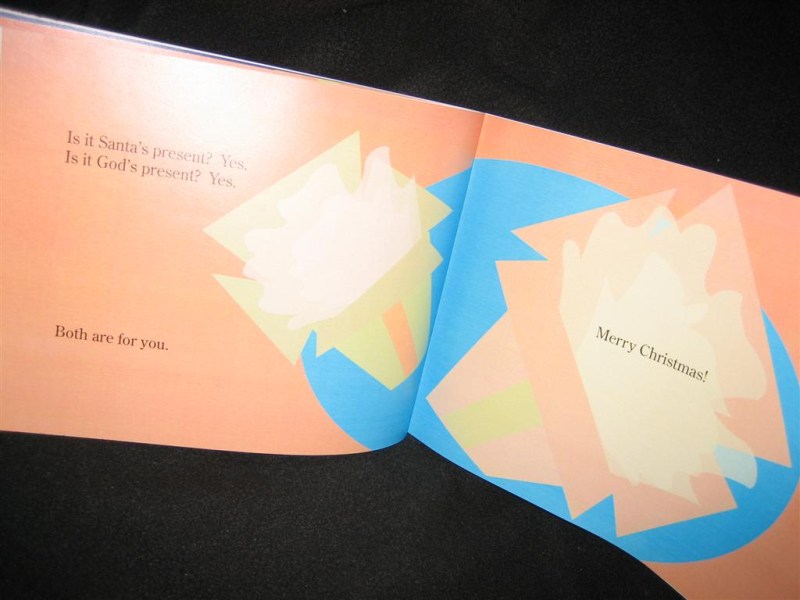 "Is it Santa's present? Yes. Is it God's present? Yes. Both are for you. Merry Christmas!"
As her husband, I am proud beyond words at what Jen has created. This book is a truly wonderful accomplishment. And, I am confident that it is only the first in what will one day be a fine portfolio of creative, Christ-centered children's books. The dream is coming true!
Still loving the adventure…
-Mike