Well, here we are in the beautiful town of Mansfield, OH, just starting out week 2 of our two-week Japan orientation. What's it like so far? Just like the rest of our life has been these past few weeks: crazy good!!!
The first day we were here we got our own personalized binders whose cover page reads,  "The Wacky and Wonderful World of Wakakusa." If our Japan experience is anything like our orientation experience, then wacky and wonderful are definitely good words to describe what we've gotten ourselves into!
Of course, we've had lots and lots of meetings and discussions about everything from language learning to cultural faux pas, from interactions with our superiors to how to avoid getting drunk while not offending a heavy-drinking work party. And yes, it has been tiring and intense from time to time. After all, it takes most Japanese a lifetime to learn about their culture, and we're cramming it all in in under 2 weeks!
But it's not been all work by any stretch of the imagination. In fact, the most enjoyable (and arguably the most valuable) part of the orientation has been the wonderful new people we've been able to meet and get to know. The very first night we arrived, the church threw a pizza party for us, which despite the cuisine is a totally Japanese thing to do. Many wonderful families have invited us into their homes and fed us and shown us hospitality, and we have been blessed to get to know them all. Somehow God has granted us the energy and the heart to really want to meet all these great new folks, so we're thankful for that. And, not only has this been fun and wonderful in and of itself, there's a great side benefit to all this extreme socializing: it's great practice for when we get to Japan!
Most of all, though, we've enjoyed getting to know the many Wakakusa team members that we've been able to meet. Of the current team, we have spent the most time with Benno (the other new guy along with us) and Nate (the team coordinator/orientation leader dude), but we've also spent a lot of time with Holly (another current team member), and on Wednesday we'll be meeting Tricia (yet another current team member). We've also had the pleasure and privelage of meeting some past ALT's as well, like Jacie and Bethany (see picture below). We've learned so much from all these wonderful folks: what our job will actually be like, what challenges we'll likely face, what great adventures we'll have. It's gonna be a GREAT two years!
Here are a few pics that we thought might convey the flavor of being here: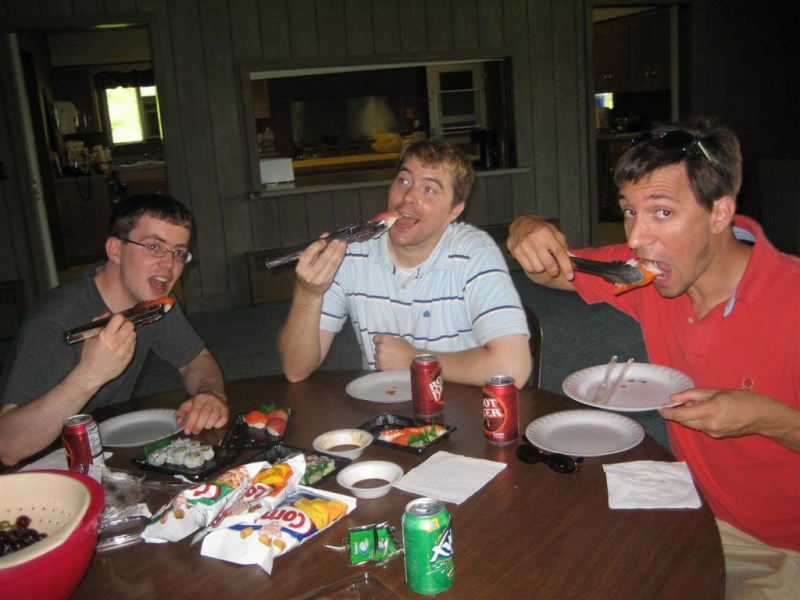 Benno, Nate, & Mike chowing down on some high-quality Kroger-brand sushi. Since they didn't give us chopsticks, we had to improvise. I'd say we did pretty good, eh?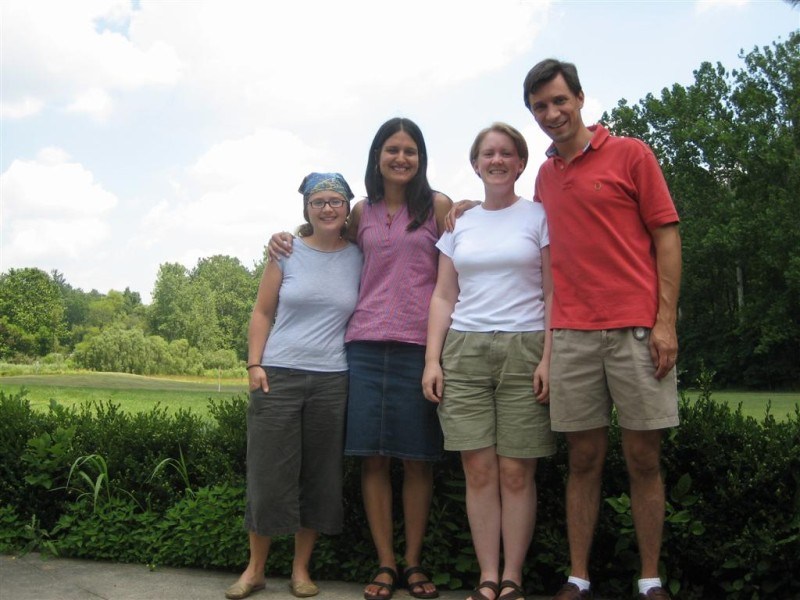 Us with Jacie (far left) and Bethany, two past Wakakusa teachers. They taught us everything they knew (I think). It was a lot, anyway.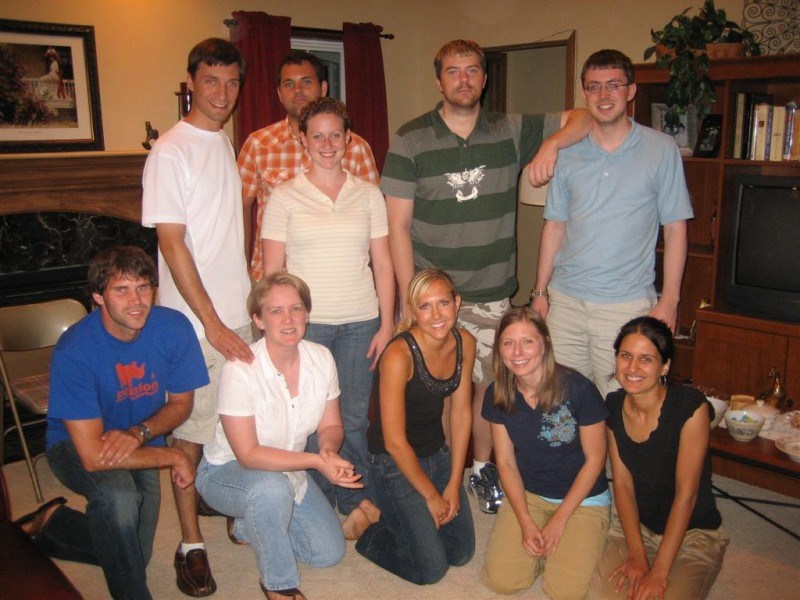 At Holly's parent's house. Clockwise from upper left: Me, Adam & Hannah, Nate, Benno, Bethany, Holly, Stephanie (Holly's friend), Jen, and Johnny (friend from church).
-Mike