Wow, what a week this has been!!! This week we set up our new apartment, met our new co-workers, went to parties, attended a Japanese festival, walked all around town, gone shopping, had meetings with our employer, met the mayor, the Chairman of the Board of Education, and the chief of police… You name it, we've done it. Everything is new and exciting, and we're lovin' every minute of it! Life is fun!
Here are a few of the best pictures from our adventures…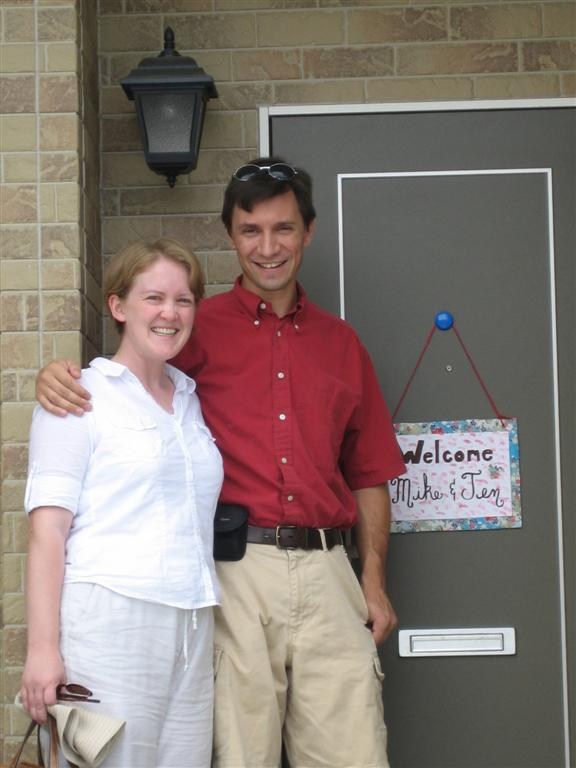 Us in front of our brand-new apartment. The team really went all-out to make our place home-y and cozy from the get-go. Ironically, our refrigerator, our TV, and our bed are all waaaaay larger here in Japan than in America! Funny how things work out sometimes…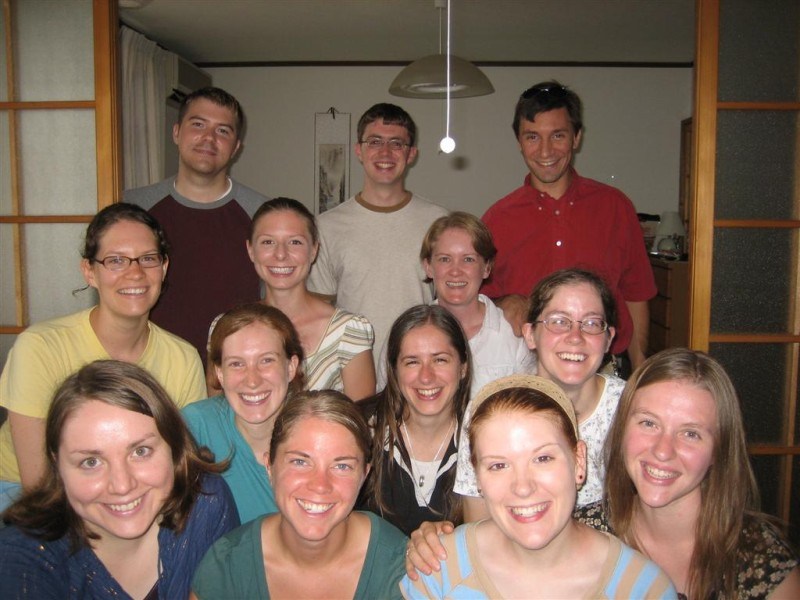 This picture was taken at our first all-together team meeting. These are wonderful people that we're really enjoying getting to know!
Us in our formal wear before meeting the Chairman of the Board of Education. Don't we all look dapper??? If only we could speak the kind of Japanese that befits such elegant appearances…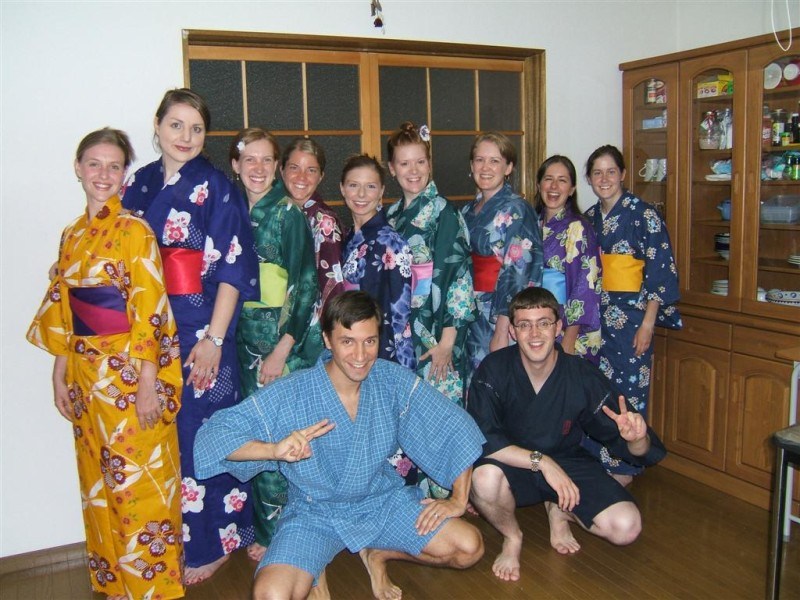 The Wakakusa Gakuen English teachers getting ready for the Dourounagashi festival (in which paper lanterns are floated down the river). The girls are all wearing  yukata and the boys are wearing jimbei. Lots of fun.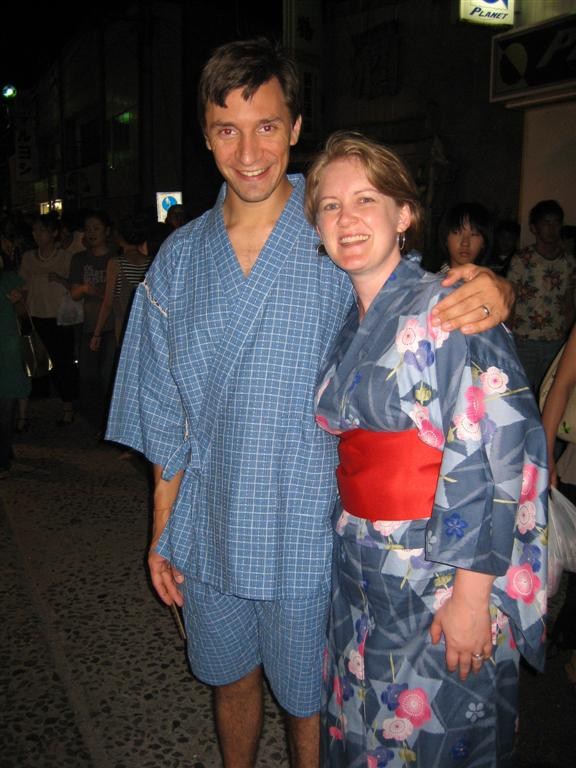 A close-up of us at the festival. Nothing like takoyaki (octopus dumplings) and yakiika (roasted squid) to put a smile on your face! Yum….
Who knows what lies in store for us next? Maybe we'll meet the Prime Minister and eat sea cucumber sushi on the Moon! Stay tuned for the next exciting episode of… The Costanzo Family Adventures!!!
-Mike