Last Sunday was Takine Jr. High's school festival. Apparently, every Japanese school has one of these, and they're big deals. So we were excited to be able to see what all the hype was about. Jen was allowed to come both days, and got to meet the principal and all the teachers, and was even commissioned to join in with Mike on two events: the slipper relay race (which is just as silly as it sounds) and the tug-of-war. Plus, Mike got to perform a musical number with his two fellow Japanese English teachers. The song,  What A Wonderful World , was sung entirely in Louis Armstrong voice, throaty growls and all, in front of the whole school and their parents. It seems to have been memorable, not just among the students, but among the other teachers as well.
Here are some pictures that will hopefully add at least few more thousand words that we don't have time to type…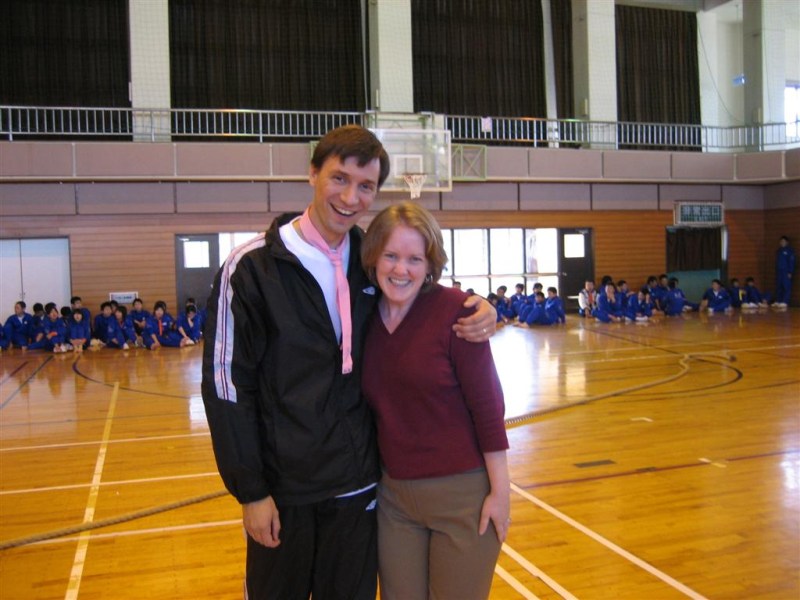 Us in the town gym where the sports meet part of the festival was held. Our team ended up coming in dead last in the final rankings, but we still had a good time.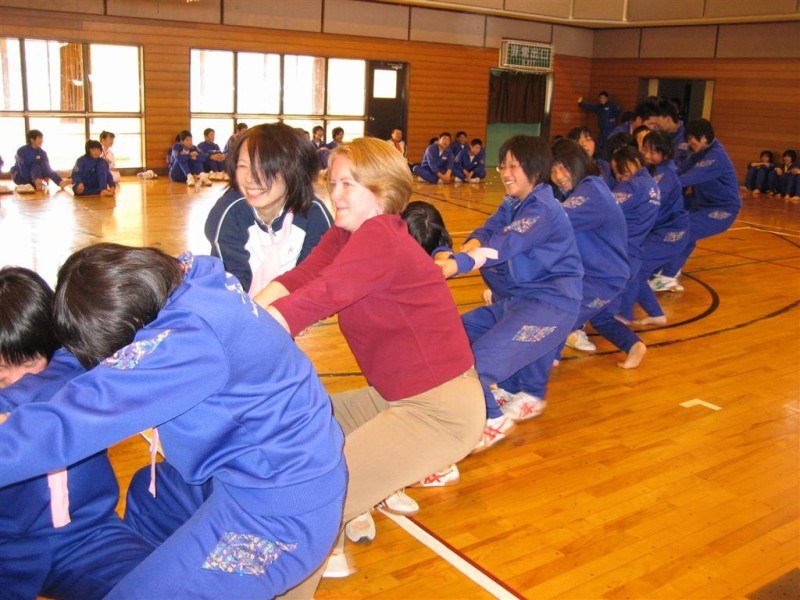 Jen pulling with all her might along with Takahashi-sensei, one of Mike's fellow English teachers. She and Jen got along very well, which was fun to see.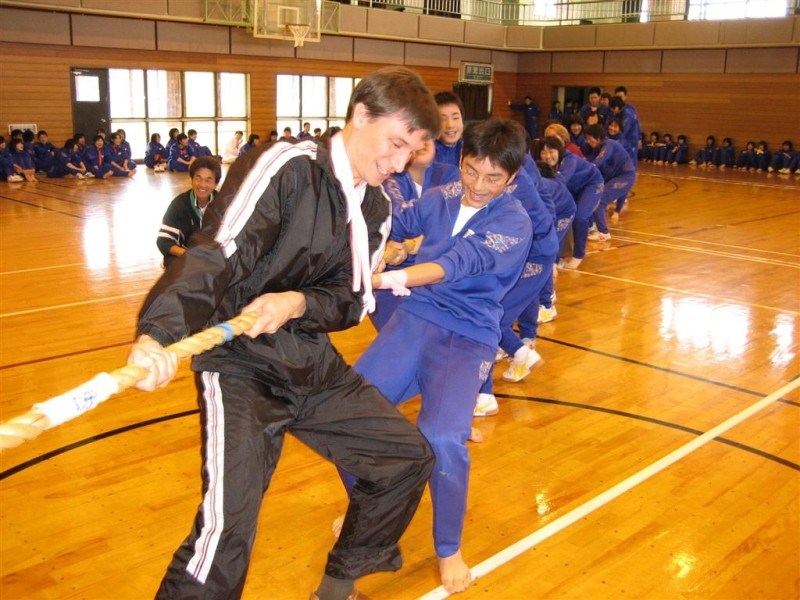 Mike trying in vain to keep his footing in tug-of war. Never wear your indoor shoes on a slightly dirty floor and expect to get any kind of traction; you'll just go for a ride.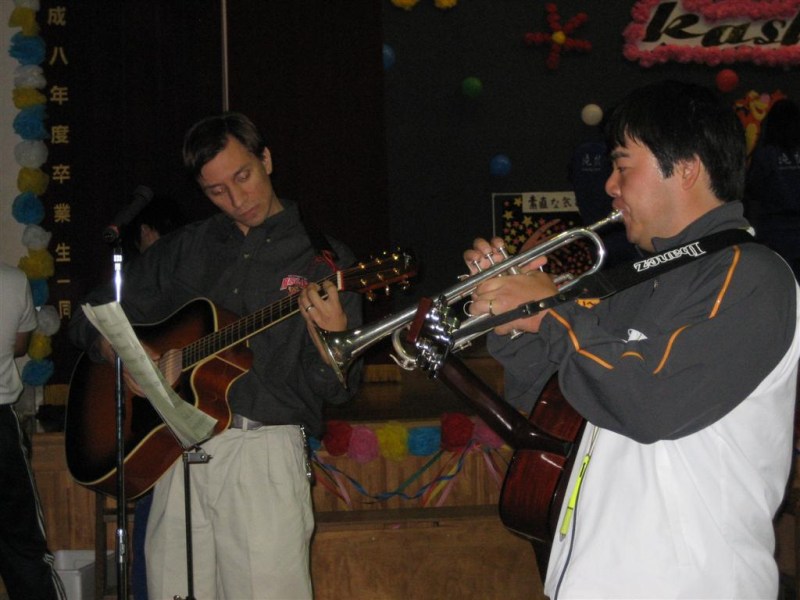 Mike playing guitar and singing What A Wonderful World along with Sato-sensei (trumpet) and Takahashi-sensei (piano, not in picture). That was hard musically, but fun, and it seemed to bring them all together. Yet another cool memory of our time here in Japan!
What's next? This whole Japan experience has been so much more that we could have possibly expected or hoped or dreamed it would be. Who knows what God has in store for us next month? Who knows what kinds of crazy experiences we'll have had after two years here? And who knows what God wants to do in and through us for the rest of our lives? We can't wait to find out!
-Mike & Jen